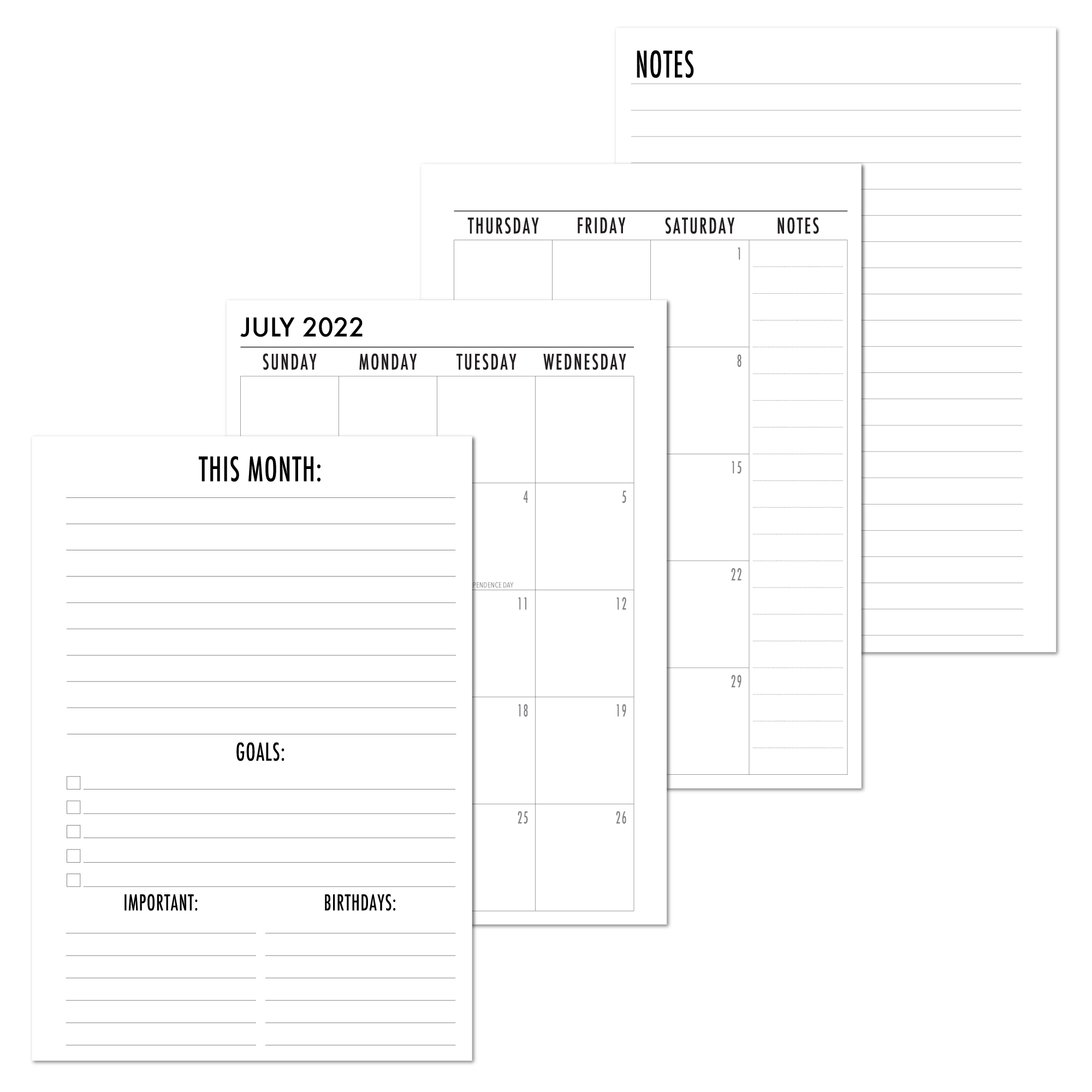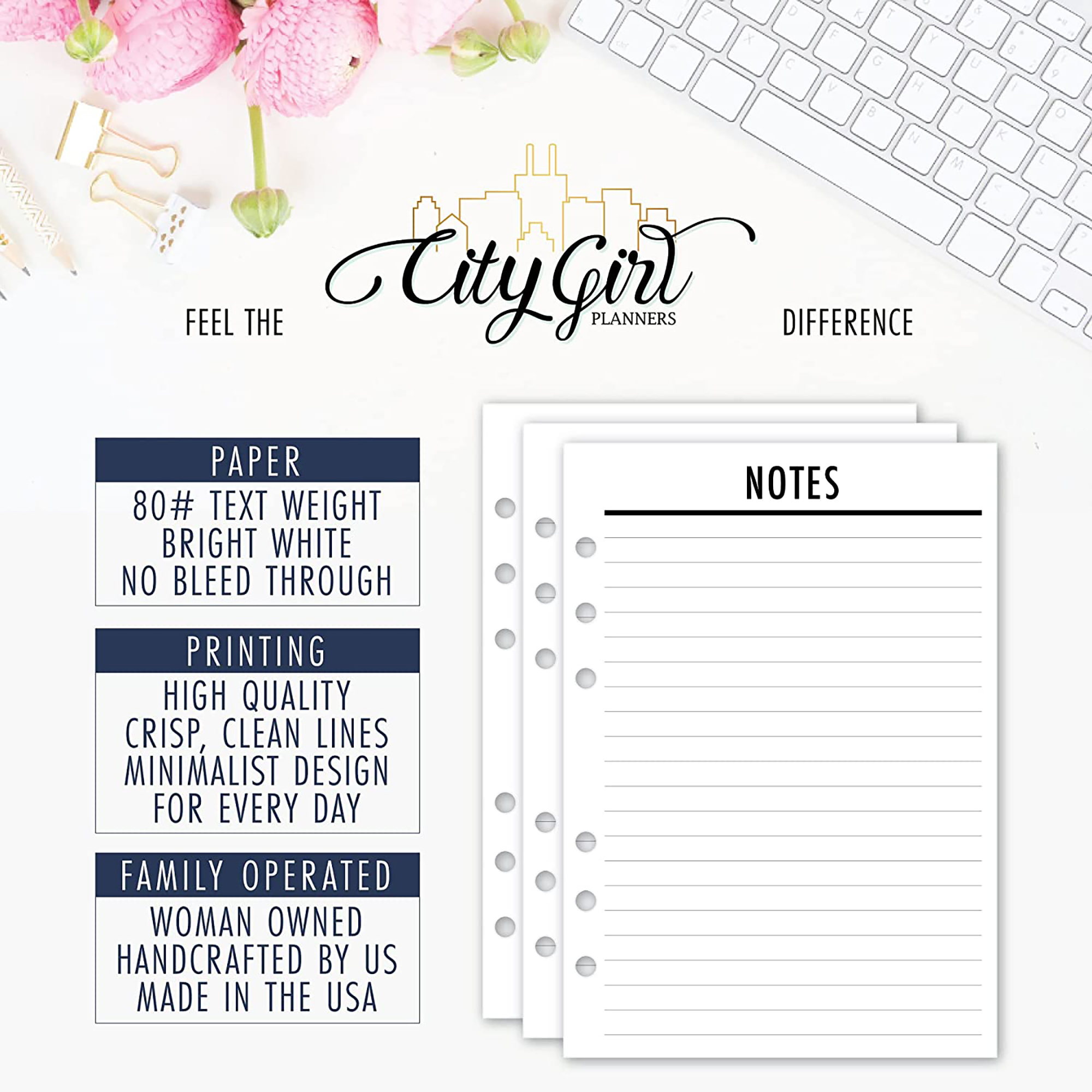 Month on 2 Pages Tabbed Deluxe Planner Calendar Refill – FOILED TABS
$15.00 – $21.00
Our Month on 2 pages tabbed planner calendar offers premium quality and minimalist design. Don't let your planner make you feel overwhelmed. It's easy to tackle your day with intention with our simple designs and make progress on your most demanding plans. It helps manage your schedule and launch your to-do list without all the extra fluff getting in the way.
This printed monthly tabbed calendar refill is created with the super busy person in mind! No more having to purchase a separate set of tabs to place yourself.  This Tabbed version of our calendar comes with built-in laminated tabs that feature the months of the year printed for easy access to your information. Shine up your new year with our metallic foiled calendars! Choose from 6 foil colors. Gold, Hot Pink, Purple, Rose Gold, Silver, and Turquoise.
ADDITIONAL FEATURES – The monthly also includes a Personal Information and yearly glance mini calendar page.
YEARLY STYLING – Complete 12 months. 12-months choices are from standard January through December or Academic July through June.
PLANNER PEACE SIZING – With 9 different page sizes to choose from, you can get one step closer to planning euphoria. If you are not sure which size will fit your planner, please reach out to us. We will help the best we can!
MULTIPLE BINDING CHOICES – Choose your binding based on your planner needs or go with no punch at all.
PERMANENT TABS – Durable, foil-coated tabs that withstand constant use throughout the year for long-lasting, easy access to your most essential information.
CALENDAR LAYOUT – The Deluxe features our "This Month" dashboard before each month, where you can record your approach for the month. On the backside of the monthly, you have a Notes page to write the information you need to keep handy. It is great if you like to separate each month with dividers. This calendar is not available in the Compact version due to the tabs. This calendar is Sunday start.
HAND-COILED THICK WHITE 80# TEXT WEIGHT PAPER – Write, draw, color, and more with your favorite pen, pencil, and watercolors without shadowing or bleeding through. Suitable for most writing instruments but the wettest gel, fountain pen inks, or alcohol-based markers. Paper has a buttery, smooth, silky feeling that works very well with the foiling process.
Slight design variations will occur from size to size. Additional pictures show a planner size chart and a Deluxe example. Please measure your existing inserts BEFORE ordering to ensure a perfect fit when choosing which size refill to purchase. Or send us a quick email. We will help as much as we can to get you the right size for your planner.
In an effort to better protect the tabs during shipping, we have placed the tabbed pages together behind the calendar against a piece of cardboard. You will need to add them to the calendar before use. 
Need to look around some more? Head back to the main Shop page.
SKU:

FOILMO2PTAB
Categories: Calendars, Planner Refills
Tags: A5, a6, B6, classic, foiled calendar, foiled inserts, half, laminated tabs, letter, metallic foil, micro, MO2P, month 2 pages, monthly, Personal, personal tall, planner calendar, planner insert, planner tabs, pocket, refill, sunday start, tabbed