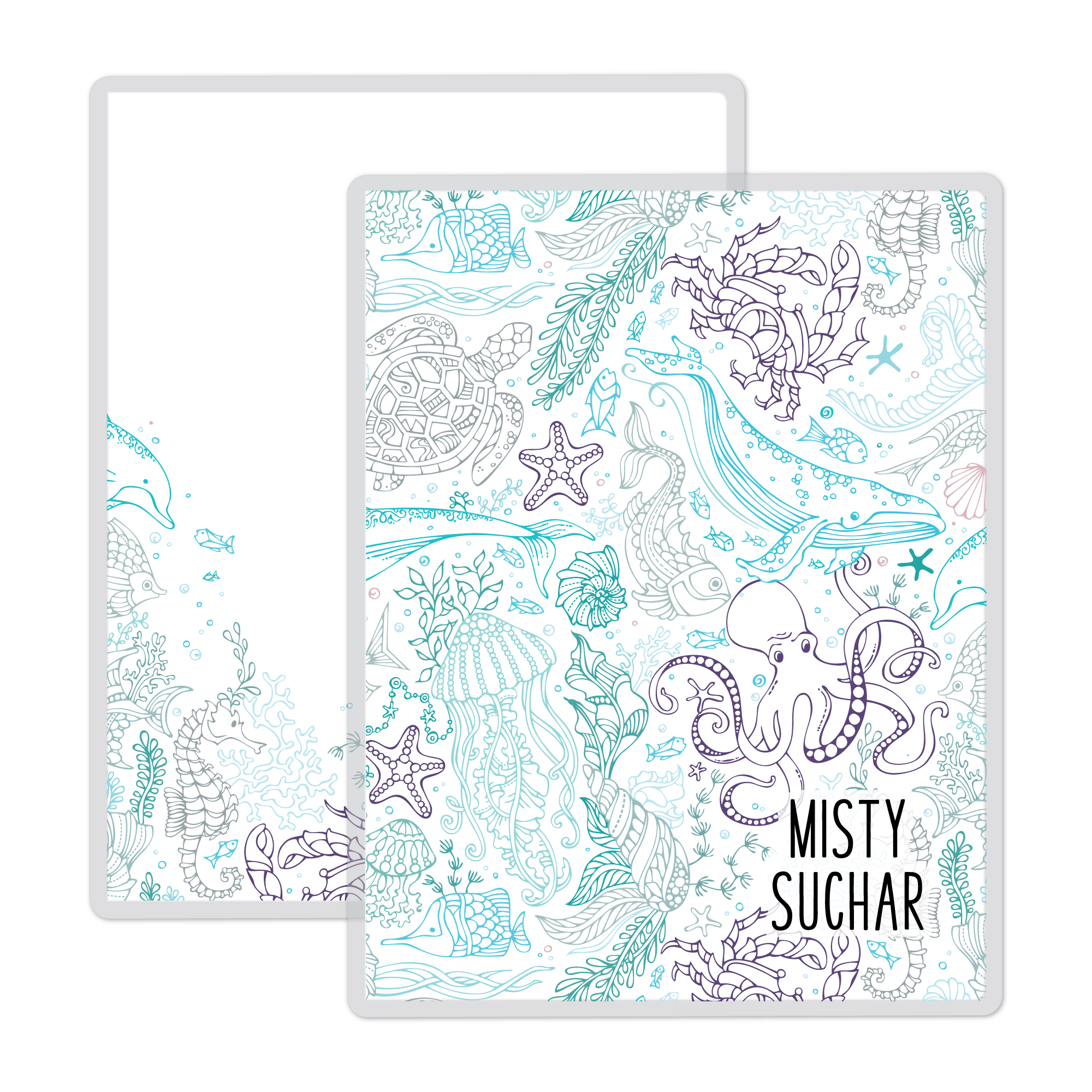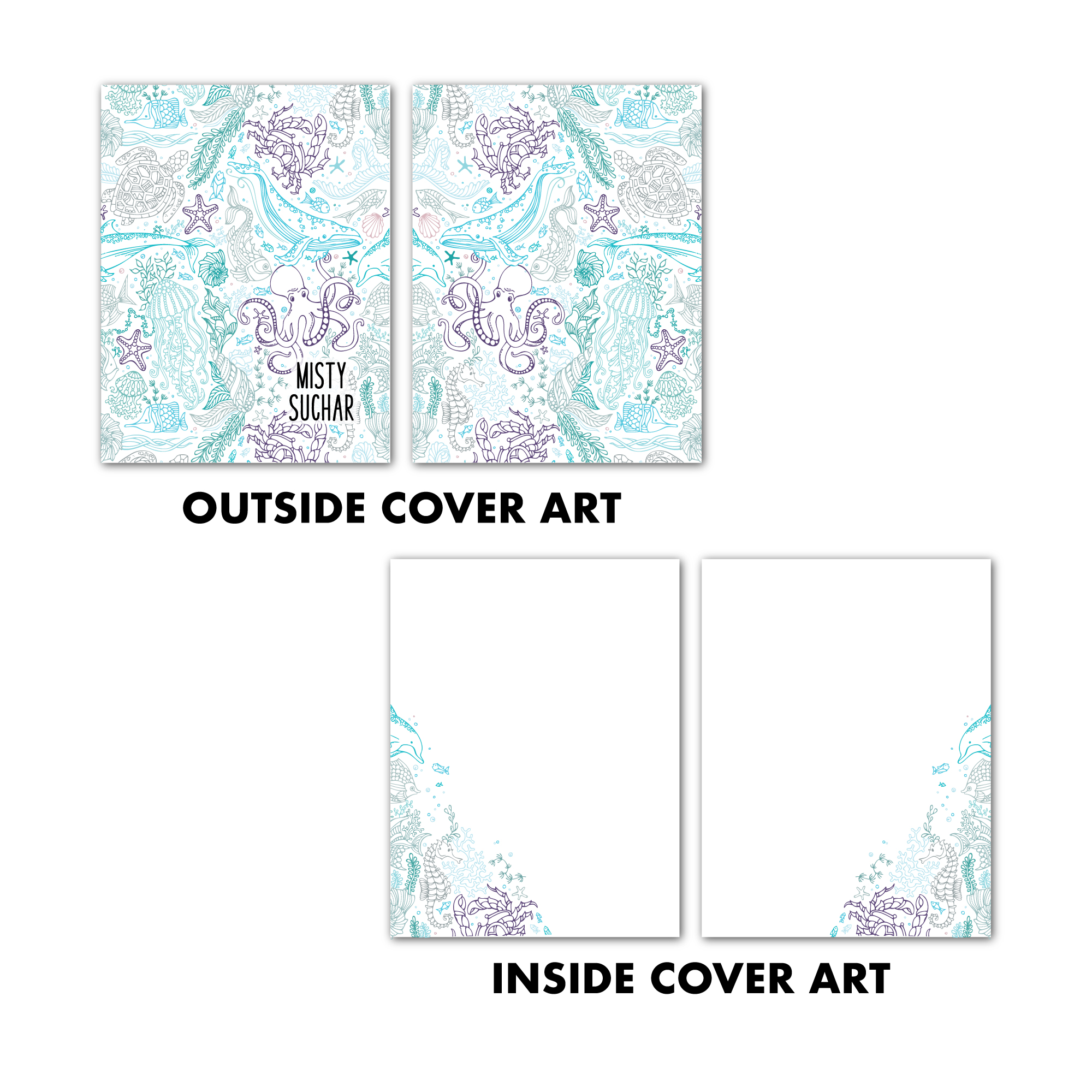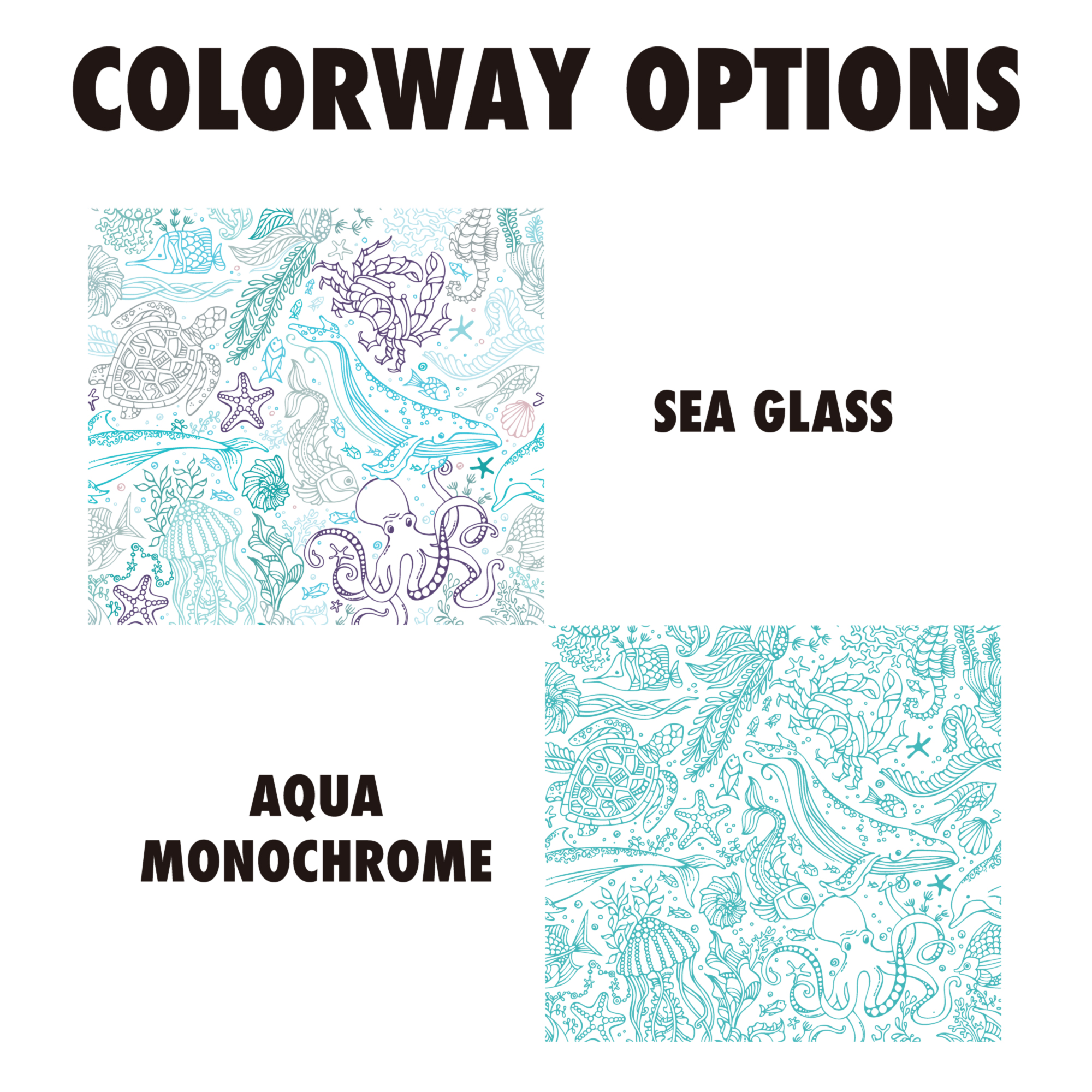 Interchangeable Cover for CityGirl Spirals – Underwater Outline
$8.00 – $9.00
THIS LISTING IS FOR ONE INTERCHANGEABLE COVER FOR OUR COILED CITYGIRL SPIRALS ONLY.
You will receive a punched replacement cover set with slotted holes made exclusively for our coil planners. Each set includes the front and back cover (2 pieces). A slit in the lamination is made to each hole so you can snap your cover on and off. The 10mL laminate is strong enough to hold your cover firmly in place but flexible enough to pop off when you need a change in scenery. The cover has no website or brand markings making it completely reversible!
You can now personalize your interchangeable cover with your name. It is styled as first and last. Please note, font and styling cannot be changed, only the sentiment. Your name will be styled exactly as shown (e.g. lower/uppercase, number of lines, etc.).
No inserts are included with this product. Due to how this product is cut, the background pattern may change slightly from what is pictured above. The interchangeable cover may fit other coil-bound planners. See individual manufacturers for details on their cover sizing.
Need to look around some more? Head back to the main Shop page.